Woodpeckers Class - Survival Stories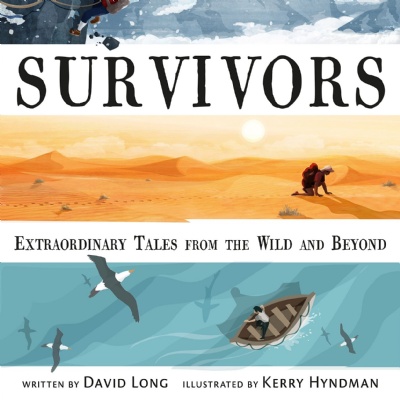 Woodpeckers were so inspired by David Long's book survivors, that they wrote their own fictitious survival stories. Miss Biddle was so proud of these that they were sent to David Long himself. Please see his response below and read a taste of some remarkable stories the children wrote.
I've had such an enjoyable time reading the children's survival stories, so I am writing to say a big thank you to all the Badgers and the Woodpeckers and to you for letting me see all their hard work.
I was so impressed by the imagination the children showed and the skilful way in which these adventures were brought to life through their writing. It's impossible to say which ones I enjoyed the most, but it was interesting to see how many locations the children came up with and fascinating to see the dangers faced by the people in the stories and to read about the ways these were dealt with.
As you know from my book SURVIVORS I really love this sort of thing and although the stories and people were made-up their adventures felt very real to me, which is a very hard thing to achieve. I hope everyone enjoyed writing them as much as I enjoyed reading them, and of course I am delighted that my book provided the inspiration for such good work.
Thank you all again - and very best wishes, of course.
David Long